THE BIG QUESTION: Can I Target My Ideal Customer With Live Videos and Will They Watch?
First let me say, Live Video is not a TV commercial, a brash sales pitch or doing free how-to's.
I will teach you how to Sell Without The Pitch which will keep people watching, returning and telling their friends.

And I will teach you How to Target the 3 Different Types of Shoppers that will ensure you are receiving the ideal shoppers that have the desire and means to buy your product or service.
The Go Live Now Formula will teach you how to sell more, spend less and receive higher profits per sale regardless of your competition in your local market!
4 Fears That Might Be Preventing You From Going Live That Are Actually Opportunities
1. I doubt anyone wants to hear what I have to say.
Customers already call you or come to your business to ask you a question and then you sell them SO what's the difference with live video? Nothing at all except you have the ability to reach more than 1 customer with Live Video.
2. The only way to make money is to spend money, Live Video won't be worth the time.
Word of mouth is free and Live Video creates conversation about your business while also allowing customers an easy way to ask questions. Live Video is a top tool to drive sales now!
3. I might embarrass myself. I don't know what to say, who should say it and how to do it.
The Go Live Now Formula is the coaching course that provides everything you need to know to start Going Live Now with confidence and messages that lead to increased sales.
4. I went Live a couple times and did not get anything from it.
We had the same experience in the beginning but thousands of Live Videos later our clients receive more sales from Live Videos than any paid marketing e.g. Google Ad Campaign, TV Buy or Direct Mail.
The Go Live Now Formula
INTENTION
Purposeful in what you say and how you say it
+
CADENCE
Deliberate Go Live frequency
+
LIKABILITY
Approachable and relatable transparency
+
ENGAGEMENT
Sell Without The Pitch
=
BRAND AWARENESS
AUDIENCE EXPANSION
SALES GROWTH
HIGHER PROFITS
NEW CUSTOMERS
CONFIDENCE
SPEND LESS MONEY
AUTHORITY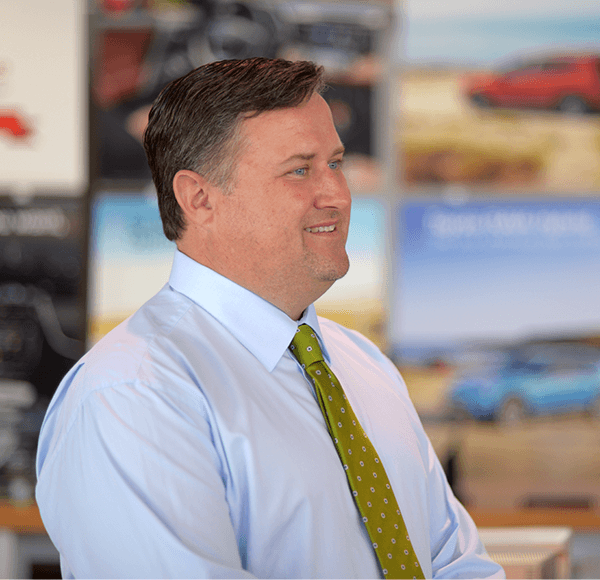 "We go live and customers buy, it's so simple and so effective."
—Ryan
Watch the video
Accelerate Your Business Growth With Live Video
Facebook, Instagram, Linkedin and YouTube (Google) are giving preferential ranking and reach to Live Video which means the meaningful interactions algorithm works in your favor.
You don't need a large following to be successful.
Live Video produces 600% more interactions then regular videos.
Consumers don't want to be rushed. The ideal Live Video length to drive engagement is 15-20 minutes.
80% of individuals said they prefer Live Video to blogs, and 82% of them said they favor Live Videos over social posts.
I can personally attest that I have leveraged Live Video and Traditional Video to create multi-million dollar profits for my business and for my clients over the last 11 years.
The Go Live Now Formula
You will get the exact formula we teach our full service clients to make repeatable sales with Live Video for a fraction of what we charge for it.
Workshop 1: The Basics
This workshop will ensure you are confident and have all the secrets to attract customers before hitting the Live Now button. No more wasting time, guessing or doing videos that fail to attract new customers and generate sales.
The Basics Track:
Should you broadcast from your personal page or business page?
How to create a never ending list of topics that will attract ideal customers
How to frame your list of topics so they inspire viewers to react and respond
How to use stories to keep your audience's attention and build your authority
When, where and how to ask for the sale without the sales pitch
The best times and days of week to Go Live
What the ideal video lengths are and how to keep your video moving without it feeling rushed
Building a 30 Day Go Live Broadcast Calendar (my template is included so it only takes 10 mins)
How to title your video to attract ideal customers
Optimize with keywords, hashtags
How to save your videos so they are easily found by prospective customers
The 3 best backgrounds to use for Live Video and when to use each
Audio, lighting and video tricks for great Live Videos every time
*Bonus* Access to the Revolutionaries Facebook Group. Work with fellow Revolutionaries to improve your videos, share ideas and receive feedback.
Workshop 2: Attraction and Sale
With the basics down, it's time to strategically start attracting customers by going Live. All it takes is 15-20 minutes per day and it's important to realize this is the time you will actively be talking to customers. Again this is a strategy that starts with You Going Live and Results in Customers Listening, Reacting & Buying.
Attraction and Sale Track:
Preparing to Go Live with the Go Live Formula
The 3 Formats of Live Video needed to maximize sales and when to do them
Shooting Landscape vs Portrait
Writing the Video Title
Setting up and Going Live for Mobile
Setting up and Going Live for Desktop
Shooting test-run pre-Live Video
Receive criticism from your coach
Coach review of your video
How to Pre-schedule Live Videos to build your audience ahead of time
How to crosspost to more pages and groups for increased customer attraction
How to stay on track with your 30 Day Go Live Broadcast Calendar
*Bonus* The Best Days and Times to Go Live Timetable Plus 25 Go Live Topics you can use to go Live ASAP and attract more customers.
Bonus Workshop: Mastery
This workshop sells for $597.00 but is included for a limited time.
The Mastery Track
Shooting on a phone vs. camera and when to do it
iPhone vs Android
Best Cameras to Use
Best Microphones
What to do when you go Live and not many people join
What to do if you feel like your making a lot of mistakes
When it's appropriate delete a Live Video
17 do's and don'ts of Live Video (e.g. greeting new people joining and etc)
How to make Live video part of your day and week without feeling stressed
What to do when you can't go Live but don't want to miss a day
What to wear and what not to wear in Live videos
What is the ideal video, audio and lighting gear for less than $150, $500 and $1,000
Live video software reviews to consider for higher quality Live video
How to use past Live videos as a sales closing tool
Embedding past Live videos on your website
How to attract new customers with past Live videos
PLUS
How to Create a Weekly Video Blog and get it listed on iTunes, iHeart and Spotify.
Time Remaining for Bonus Offer
100% Money Back Guarantee
If you're not 100% satisfied with the workshops within 7 days, we will give you a full refund.
What People Are Saying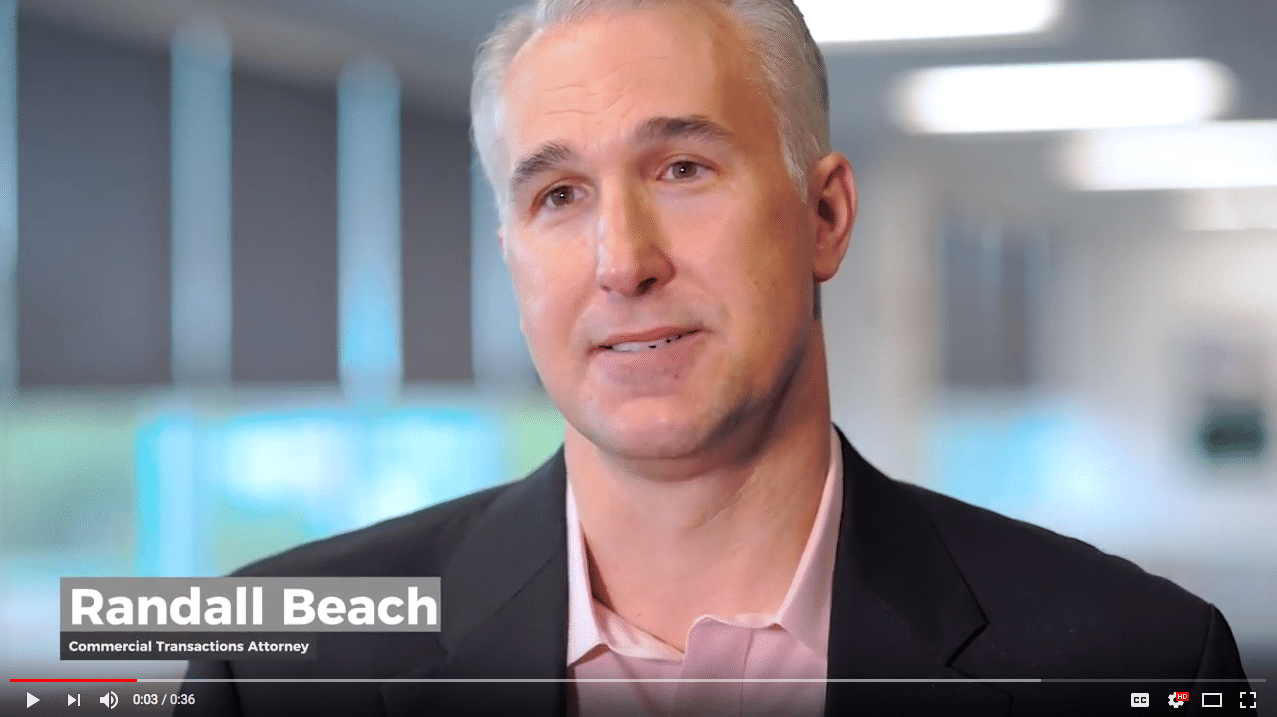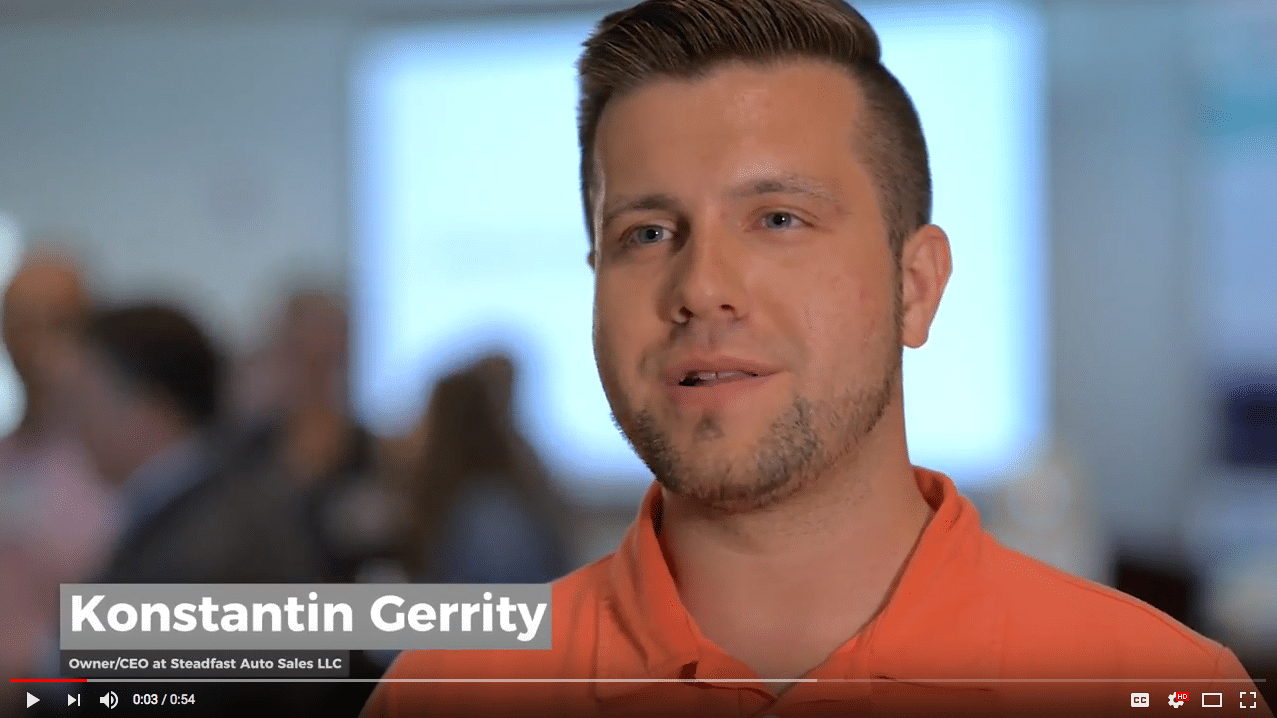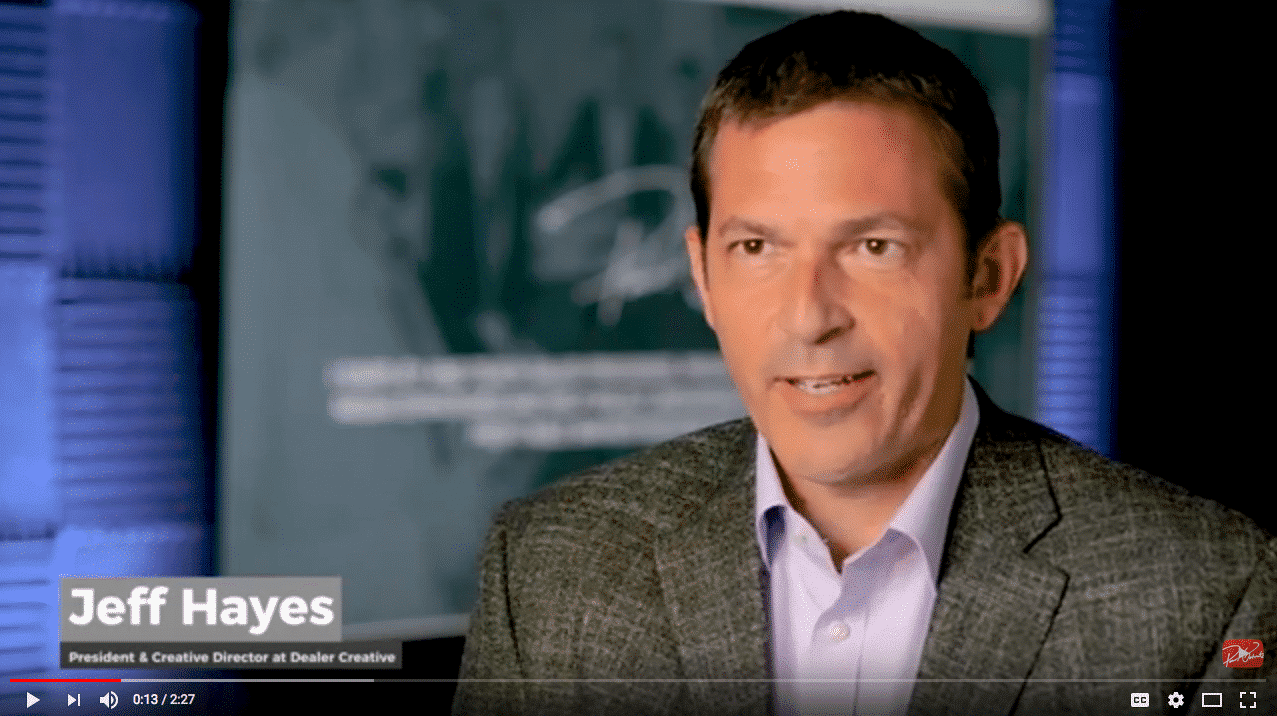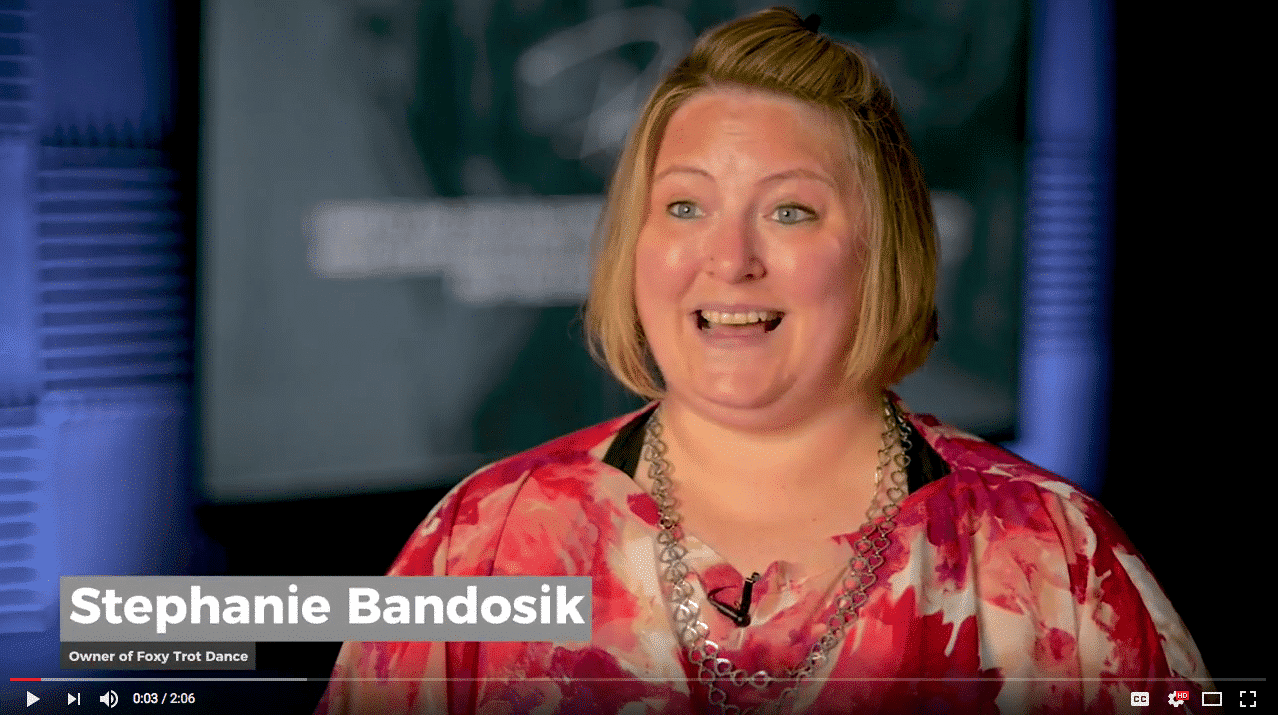 Join this Course
Unlock:
Workshop 1- The Basics
Workshop 2- Attraction and Sale
Bonus Workshop- Mastery
Plus:
30 Day Go Live Broadcast Calendar
25 Go Live Topics
Direct Access to A Performance Coach
The Best Days and Times to Go Live Timetable
Revolutionaries Facebook Group Membership
Certificate of Completion
Meet Our Expert Coaches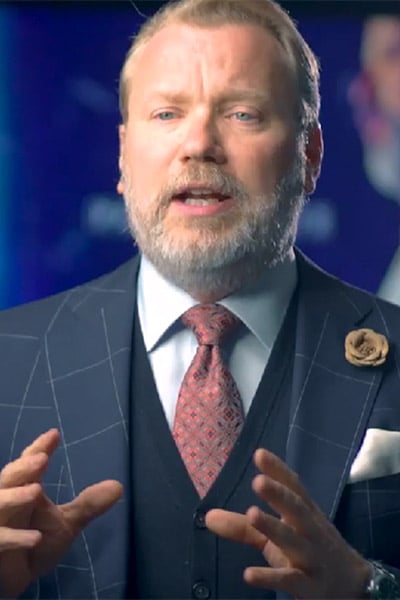 Paul Potratz
Paul's passion is arming business owners with the skills to be confident and flexible when handling even the most daunting of business challenges and makes it his mission to help owners transform their business through proven plans!
Read More
FAQs
The formula can be applied to YouTube, Linkedin, Instagram or any other Live Video platform.
Most individuals are doing their first Live Video within 3 days. We do encourage you to share your first few Live Videos with your coach and in the private facebook group so we can get you going in the right direction.
Yes, asked about that often and the best sales pitch is when your selling but the viewer feels like you're helping and consulting with them…"Consultative Selling". You will learn how to do this in the Go Live Now workshop. You will be amazed how shoppers start coming to you and asking if they can buy.
No, that is a distraction and is a big reason so many procrastinate going Live. Your phone is superior and we will discuss some low cost options that will look great!
We are practitioners and have been doing videos for years and a quick search for me will show you we know how to grow businesses. We can also help guide you with Facebook, Instagram, Youtube, Google and email marketing. We have been helping all types of businesses increase sales for over 15 years and can help you too.
Immediately and within minutes of completing payment. You will also have a personal coach assigned to you so you are sure to have the help you need.
You probably can but it would take hundreds of videos, time and lost opportunities to learn what we will teach you in the workshops. You also would not have access to our private Facebook group with other business owners helping you nor a personal coach that has years of marketing experience. We offer a lot more than hitting the go Live now button and hoping someone buys from you.
HERE'S TO THE REVOLUTIONARIES, THE FAMILY PROVIDERS, THE DIFFERENCE MAKERS, THE JOY BRINGERS, THE GAMECHANGERS, THE ONES THAT ARE DOING IT ALL TO DELIVER.
YOU'VE FOUND YOUR TRIBE.
The Go Live Now Formula is part of your business's revolution. Designed to revolutionize any business, B2B and B2C, of any size.
Attorneys, Accountants, Architects, Beauty Salons, Car Dealerships, Building Contractors, Life Coaches, Solar Energy Companies and many more are all increasing their sales, profits and reach with Go Live Now.
Sign up now and join the Revolutionaries. Become a member of the Revolutionaries Private Facebook Group and build lasting professional connections, share and uncover new opportunities, increase your knowledge, and get feedback from other business owners with the same drive to always do better than their previous day.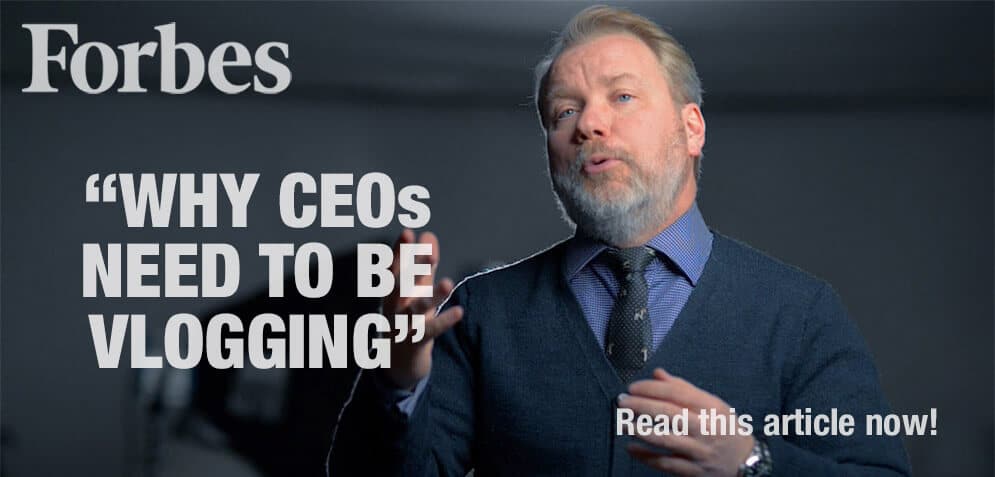 Dear, Uncomfortable, Introverted or Concerned-What-People-Will-Think-About-You Business Owners…
Believe me, I was hesitant to start doing videos and going Live for years but I could not afford to spend thousands every month on advertising in hopes it would increase my sales.
Hi I'm Paul Potratz and I can attest if I hadn't gotten over my shyness about doing videos, my business would have not grown into what it is today. I have done over 4,300 videos to build my brand and the financial stability of my company.
Something Magical Happens with Video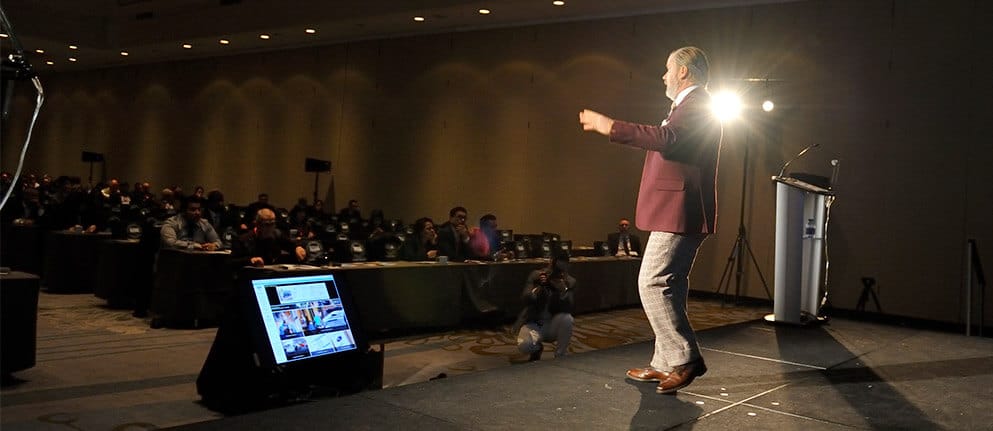 When we watch someone on a screen they become famous, they become an authority figure and we look up to them. It's psychological and it worked for Ronald Regan, Trump, Arnold, Jesse Ventura, Gary V, Grant Cardone, the list goes on. My point is, when you leverage video you become noticed and you stop having to chase for the sale, they start coming to you. It happens every time and…
it happens a lot faster than you would think. A Google search of my name will show how video has allowed me to build a successful company, to travel the world and even get paid to talk about my business. However this is about you and not me…
So, You're an Introvert
Ok, I get it and so am I! I know that is hard to believe, but growing my business, providing a great paycheck for my employees and providing for my family is more important to me than me being shy. Sure when you're Live you will make mistakes, but who doesn't… it makes you a real person your viewers can connect with.
And let me tell you a secret, viewers are more forgiving of a mistake on a Live Video than a produced video. A produced video went through editing so viewers expect you to be flawless. A Live Video is off the cuff and if a mistake happens, you only become more relatable.
In the Beginning I Was Doing it Wrong
I started out doing educational videos (and gave away more than I needed to)
I then switched to motivational videos (these did nothing to grow the viewer's business or mine)
I almost stopped doing videos when I saw that I was only getting 10-15 views max, on a video. I thought, why am I doing this? That's when I changed my entire video marketing strategy… I started being intentional in what I was saying, what I was asking for, and how often I was creating new videos. I began managing the strategy vs. always thinking I had to do more and more videos.
My new Intentional Video Strategy was Finally Working
That's when I realized that there is a real formula to targeting the right prospective customer, saying the right things and following a specific pulse of going Live… aka Cadence! Not only has Live Video allowed me to spend less time on my marketing but it's grown my businesses and the businesses of my clients. I can teach you what I learned after thousands of videos in just two workshops. Don't forget if you don't think it will work in the first 7 days I will refund your money 100%.