You Already Know: To Attract More New Customers,
It Requires a Social Marketing Plan
But here's your problem:
You Don't Have Time for Courses

There's Information Overload

Vendors Lack Real Life Experience
Nobody Has Given You a Plan

What You've Tried Didn't Work

You Don't Want to Keep Wasting Money
It's time to modernize and incorporate new tools
You have everything you need right here to:
Stop wasting money on advertising that's dated or doesn't work
Knowing what to post on social media to attract new customers?
Thinking the only way to increase sales is by showing a lower price?
Feeling like you have nothing different to offer than your competitors?
Creating engaging videos that drive sales?
On the fence? Inaction guarantees nothing is achieved.
Message us to get moving again towards the success you're after.
Everything We Offer to Help You
Improve Your Marketing Strategy Results
and Get Clarity In Your Business
1-to-1 Coaching
Succeed with social media marketing strategies tailored to your unique business needs and goals. With a coach you work with someone who has been exactly where you are, understands the dedication of owning their own business and the euphoria of making it grow.
1-to-1 coaching starts with 1 week at no cost to you.
GET STARTED WITH COACHING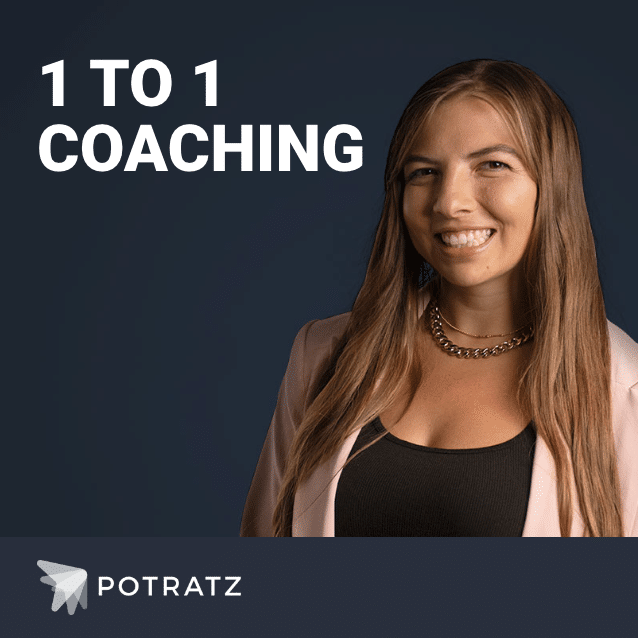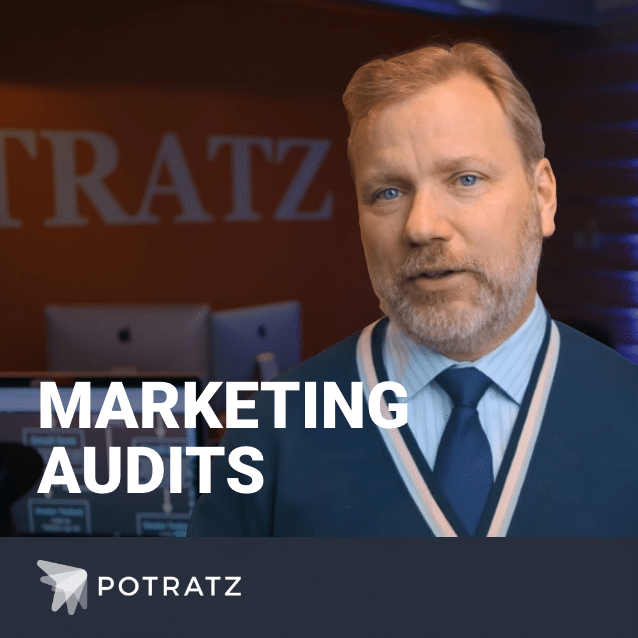 Social Media Marketing Audits
Get a professional review of your current social media marketing strategy.
Get an Audit
Personalized Videos & Social Content
Win more clients, boost revenue and spend less when adding the power of Potratz Marketing Content to your website or marketing strategy. Boost your performance with the addition of personalized video and social content, delivered monthly.
Get Personalized Social Content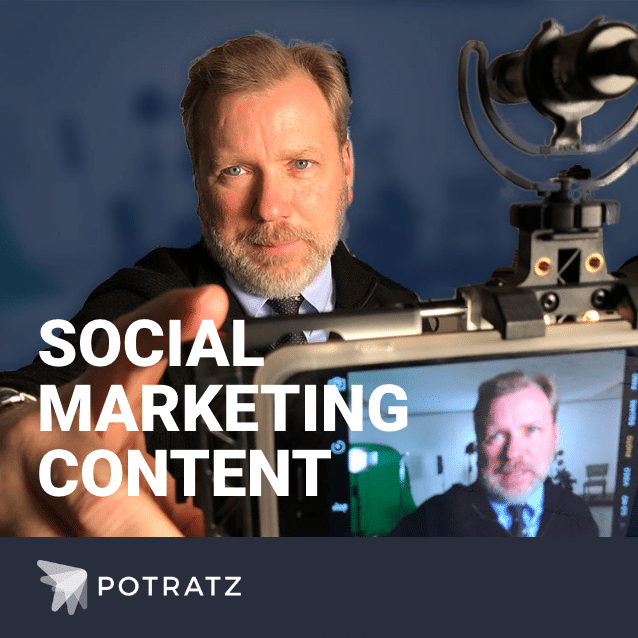 Clarity, Intention and Consistency
You're 90 Days Away from Transformational Results
Become Part of the Tribe
Get actionable Marketing, Sales and Leadership tactics, strategies and insider knowledge, delivered directly to your inbox. Subscribe to make an immediate impact on your business now!